We VALUE our LEAF International Partners
At LEAF International, we believe in participatory and endogenous development. LEAF International recognizes that true and meaningful community building must be based upon reciprocity and authenticity. In order to contribute to cultural community building in an appropriate and effective manner, all LEAF International programs are based upon collaborative partnerships. LEAF believes in building individuals and communities up so that they may become the fullest expression of themselves. To do this, LEAF acts as a catalyzer, an ally, and a supporter by teaming up with already established, local organizations in the countries and the communities in which we operate. 
Below are the incredible organizations and individuals that we partner with around the world. You can find out more about them by clicking on their images to check out their websites.
Haiti
---
Prosjekt Haiti is an amazing community-driven organization. A model of service, the organization's goal is to contribute to a better future for the people associated with their projects, and it continues to grow towards meeting the needs of families in Haiti. The program fosters leadership and has multi-generational community members, and has been creating a thriving supportive community in Port-au-Prince since 2000. Prosjekt Haiti believes that the best way of cultivating meaningful change is to provide people with knowledge and skills that enable them to improve their own situation. Prosjekt Haiti therefore focuses on education, capacity building and value creation.
---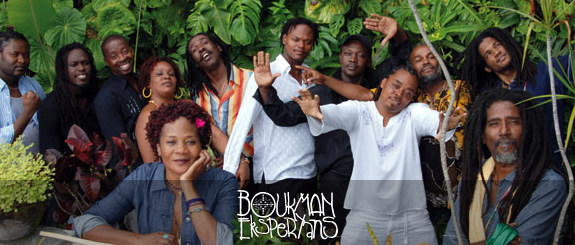 Grammy-nominated musicians, Boukman Eksperyans is more than just a Haitian-born band, but a platform for social change for their fellow Haitians. As a band, their music is a worldly, high-energy fusion of traditional Haitian and Caribbean rhythms with rock and reggae. As individuals, they are activists, and serve as the teaching artists for Haiti's LEAF International and Prosjekt Haiti program.
Tanzania
---
Jane Goodall's Roots & Shoots program is about making positive change happen—for communities, animals, and the environment. Through tens of thousands of young people in almost 100 countries, the Roots & Shoots network connects youth of all ages who share a desire to create a better world. Young people identify problems in their communities and take action through service projects, youth-led campaigns and an interactive website. Roots & Shoots began programs in Tanzania in 1991 to support children to learn and teach others about ways to improve the environment. The programs are strong, have stable international support, and maintain global recognition.