---
August 7, 6pm
Highland Brewing

Yarr! LEAF invites all ye LEAF Lubbers to the 4th annual Benefit of Culture: A Pirate Party Hullabaloo, taking place on August 7th at Highland Brewing Tasting Room! We're on a mission to create community and connect cultures with a pirate themed evening of music, food, drinks, and adventure. So don your finest swashbuckling attire, gather your mateys, and sail on down to Benefit of Culture for an evening of revelry!

Be on the lookout for these pirate performers at Benefit of Culture! Photo courtesy of Steve Atkins.
You can find more information on the fierce Pirate Madison pictured above by
visiting his website
, or
liking him on Facebook!
Patrons are encouraged dress in their swashbuckling best for the pirate costume contest, and enjoy live music by Sirius B and the "Swashbuckling Sea-Stars" – a secret surprise artist! In addition to LEAFy music there will be LEAF Schools & Streets Circus Performers led by Nina Ruffini, Easel Rider "Pirate Arts," roving performing artists, and opportunities to win fabulous booty in the silent auction. VIP tickets will include a special champagne reception with live music from The Gypsy Swingers, and performances by LEAF Schools & Streets Circus performers and bellydancer Claire Dima! Check her out

here.



LEAF will debut an original short film featuring LEAF International Costa Rica.
Local HomeGrown EATS and a Highland Brewing BEER are included with ticket.
Your support will directly fund SIX LEAF International and LEAF Schools & Streets programs including projects in Xocen, Mexico, where local youth learn to play native instruments; and in Panama, where students are provided the opportunity to immerse into a variety of traditional art forms including music, dance, and visual arts. Locally, Benefit of Culture supports drumming workshops at Delta House and at the Wesley Grant Center with teaching artist Imhotep, salsa dance at Woodridge Learning Center with teaching artist Christine Garvin, and hip-hop dance at Burton Street Center with teaching artist Lisa Zahiya.
Every ticket sold provides youth with an opportunity to explore new cultures, expand their horizons, and experience the power music and arts holds to transform lives for the better!
Individual tickets are $35;
kids under 10 are FREE!

F
amily tickets are $60, which includes two adult tickets and their children
VIP tickets are $75 per person
VIP includes a private reception at Highland Brewing starting at 5pm. Performances will occur throughout the reception and VIP gifts will be handed out upon arrival.

Tickets are available to purchase through Highland Brewing Company!
If You Can't Make it to the Event, You Can Still Help!
LEAF Community Arts and Spirit Savvy are partnering to produce a Raucous Pirate Cocktail Competition leading into Benefit of Culture. This good natured cocktail rivalry will be Pirate themed and run from July 24th-August 6th. Several bars and restaurants across the Asheville area have joined the Pirate Crew, celebrating cocktail culture while raising money for arts education.
The adventurous bars and restaurants that have joined the Pirate Crew are: Seven Sows, 131 Main, Village Wayside, The Junction, Green Room Bistro, Cucina 24, Ben's Tune-up, Zambra, Black Mountain Ale House, and Ambrozia. To support the rivalry, visit the bars of the Pirate Crew and order the LEAF Pirate Cocktail! A portion of the proceeds from each drink sold will go to Benefit of Culture and will help fund LEAF Schools & Streets and LEAF International!
LEAF Pirate Cocktail from The Junction in the River Arts District
A BIG Thanks to our Sponsors!

This year Benefit of Culture has some wonderful items in the silent auction. Here are some of the highlights: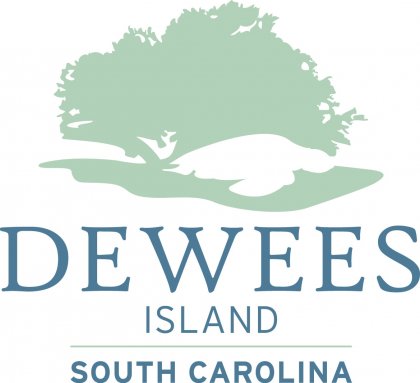 Bid to win a relaxing 3 night stay
at the Huyler House on Dewees Island.
This magical island is where LEAF staff gather
once a year to dream the future of LEAF.
for sponsoring LEAF, and
for donating this beautiful vacation stay.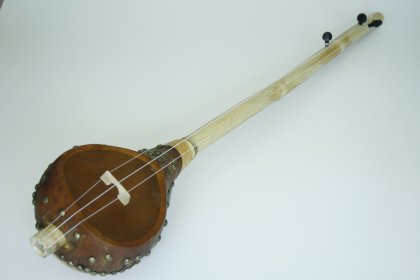 Grant Custom Banjos
has handcrafted a fret-less gourd banjo,
complete with hand carved LEAF logo!
Built by WNC banjo maker,
and long-time LEAFer, Joshua Grant.
Check out his work here.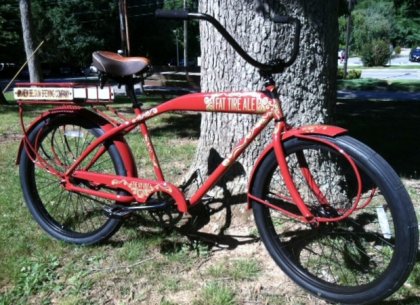 The New Belgium Cruiser is back!
A big thank you to LEAF
festival sponsor, New Belgium Brewing
for donating this
gorgeous set of wheels.
Call the LEAF office 828-68-MUSIC to do early bidding.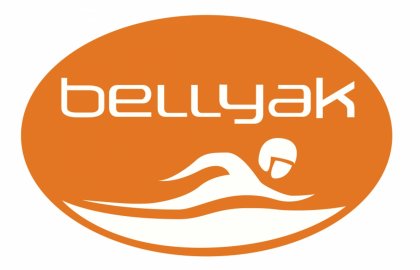 If you came to the funktastic
May festival, then you've seen a
Bellyak
.
This local, one of kind boat
puts you right in the action.
Check out
Bellyak's website
to see them in action.
Thank You Silent Auction Donors!

Dewees Real Estate | New Belgium Brewing | Grant Custom Banjos | Bellyak
Royal Peasantry | Sensibilities Day Spa | Ten Thousand Villages
Hickory Nut Gap Farm | One Center Yoga | Ananda Hair Studio
Kilwin's of Asheville | Dynamite Roasting | Mela Indian Restaurant
YMCA | Echo Mountain Recording | Doc Chey's
Nantahala Outdoor Center | Shoji Retreats | Wink Salon
Biltmore Estate | Mast General Store | Molly Dingledine Jewelry
Enter the Earth | Paul Taylor | Willow's Dream | Asheville Salt Cave
Buchi | Dancing Bear Toys | Scott Parker Guitar | Lost Cove Jewelry
Supported by YOU

* LEAF | Schools & Streets Woodridge: Salsa Dance with Christine Garvin
* LEAF | Schools & Streets Burton Street: Hip-hop Dance with Lisa Zahiya
* LEAF | Schools & Streets: African and New Orleans Drum Line Rhythm & Dance with Imhotep
* LEAF International Mexico

* LEAF International Panama